We welcome you to visit our center to meet our staff and see the wonderful classrooms we have available for your child.  We accept children ages 6 weeks to 6 years old. Unfortunately, we are not open for enrollments until September with the exception of Pre-K. We have Pre-K spots open now.
Email Amy for info. Please fill out our Interest Survey.
We look forward to talking with you if you have any questions about our fabulous programs and center. For more information, please call us today at 303-431-5653.
Now accepting enrollment for 2 1/2 (must be potty trained) through Pre-K.
Our Philosophy
We are a relationship-focused school and believe children learn best in a loving, supportive environment. We uphold a strong "No Harshness" policy.
Our Curriculum
We use a child-centered, emergent curriculum based around a child's interest and what is real to them.
Our Staff Goals
We will:
Greet Each Child and Adult With A Smile Every Day.
Treat Children As Individuals.
Make it Our First Priority To Keep Children Safe.
Plan Age Appropriate Experiences To Prepare Children For Success.
Listen And Respect The Concerns Of Every Parent.
Center Hours
      We are open 7:30 am to 5:30 pm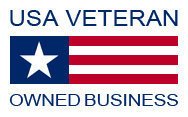 Take a Virtual Tour Of Our Center